Tc Logo Slider
Video Documentation:
Install by Upload Plugin – Pro Version
Download TC Logo Slider Pro(.zip file) from Purchase History .
click on the Upload Tab .
Click on "Choose File from your Hard Disk".
Browse and Select downloaded tc-logo-slider.zip & click on 'Install Now' button
Activate the plugin.
TC Logo Sliders post type will show below POSTS .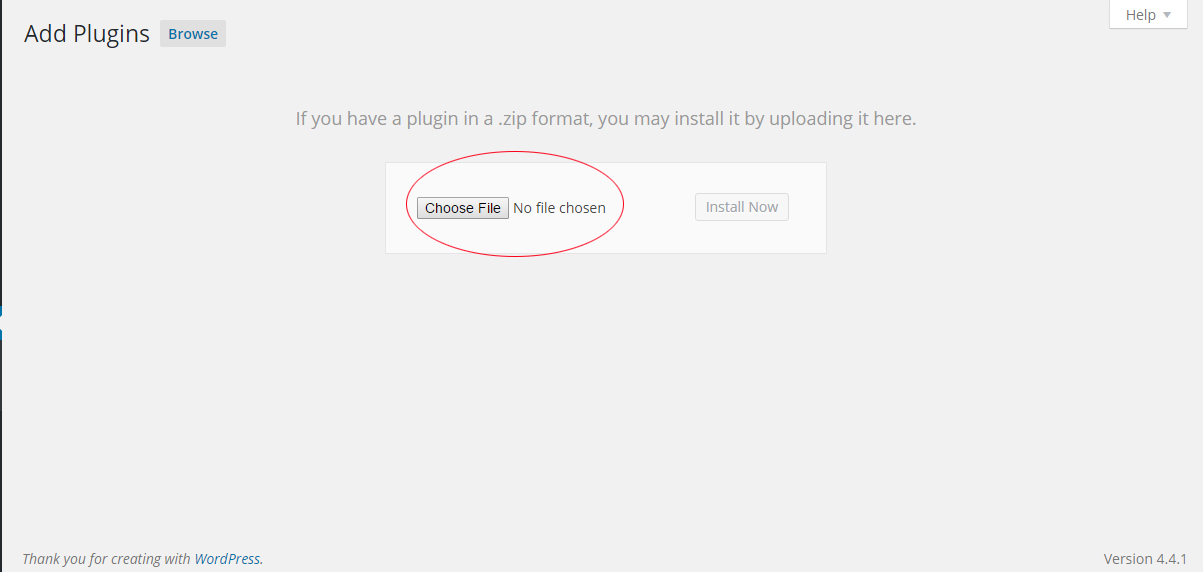 Add New Logo
I hope , you know how to add a post or a page in WordPress then it will be very easy to add a logo in your website. There are four (4) easy steps to complete the task.
Company / Client Name (1) : This is self explanatory. Just add the name of Logo.
Company URL (2) : Add Company Web URL in logo. Keep it blank if you do not want to add any URL.
Logo Category(3) : You can categories your logo by creating your own category.
Logo Image(4) : Add a picture of your logo ,Recommended size 180X96 px.
All Logos
Go to TC Logo Slider > All Logos to see all the Logos you added until now. Mentioned columns will display here
Title – for logo name
Logo Image
Logo Category
Author
Date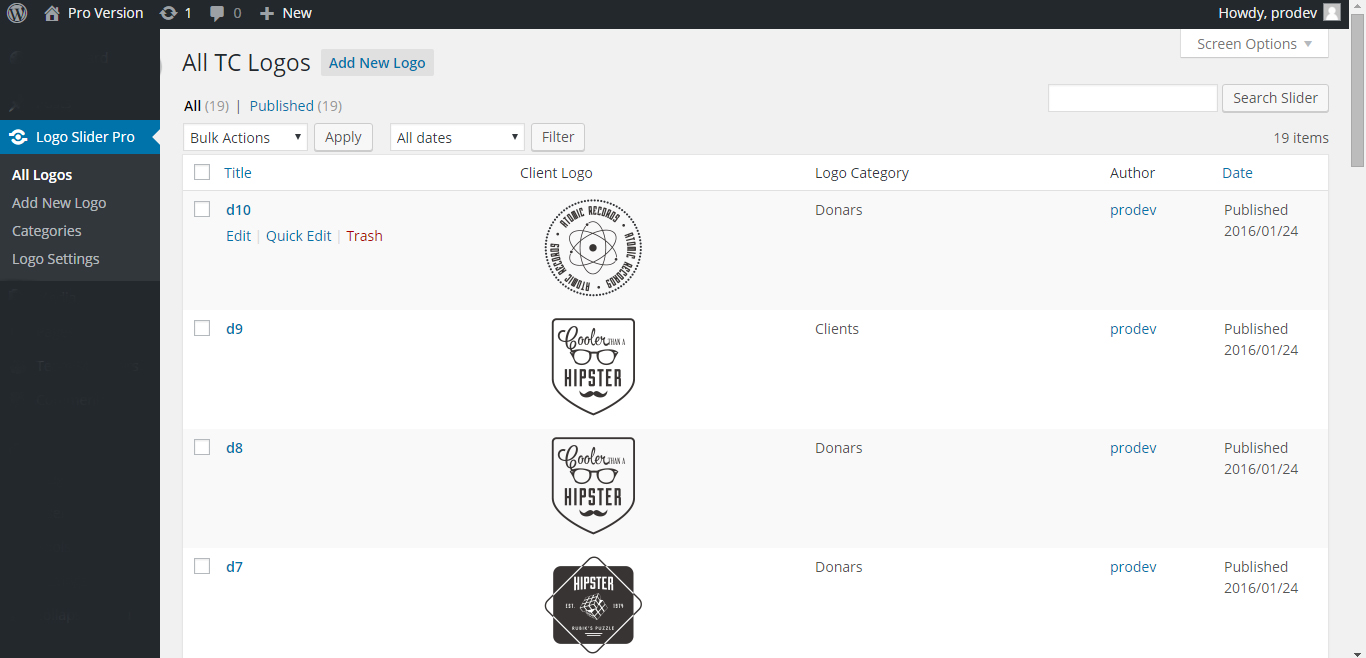 TC Logo Slider Shortcode Usages
Basic Usages
 [tc-logo-slider]
 [tc-logo-slider logo_cat="Category Slug"]
Shortcode with attributes Usage
 [tc-logo-slider title="yes" posts_num="15" order="ASC" logo_cat="Category Slug" style="two"]
 [tc-logo-slider title="yes" posts_num="15" order="DSC" logo_cat="Category Slug" style="three"]
4titlenoyes/noTitle will be shown using tooltip – use style two or three for showing title
| No. | Attribute | Default value | Options | Description |
| --- | --- | --- | --- | --- |
| 1 | logo_cat | All | Logo Category Slug | Go to TC Logo Slider > Category. Here you will find Logo category names & all the slugs. |
| 2 | order | DESC | DESC / ASC | Normally Logo will show by descending order, latest will show first. But if you wish to display ascending order, oldest at first then pass order='ASC' parameter |
| 3 | posts_num | -1 | -1 for all or any number/ ASC | Use Any Positive number |
| 2 | style | one | one/two/three | Different style |
---